A Unique Metal Artwork Inspired by Seeds and Bulb Pods
Perth-based artist Stuart Green once again approached Acorn Metal in the construction of his 2010 artwork titled 'Bulb'. The artwork installation, of which 6 were made was originally constructed to be part of Perth's annual art showcase 'Sculptures by The Sea' on Cotteslough Beach.
Seamless Design
Working with Acorn, the artist desired a product that had intricately designed cut-outs across its two layers of metal, taking inspiration from Orthodox Churches. The shape of the artwork is perfectly designed to allow the light from the sun to bounce off the metal used on the project and reflect at different angles creating a mesmerising effect.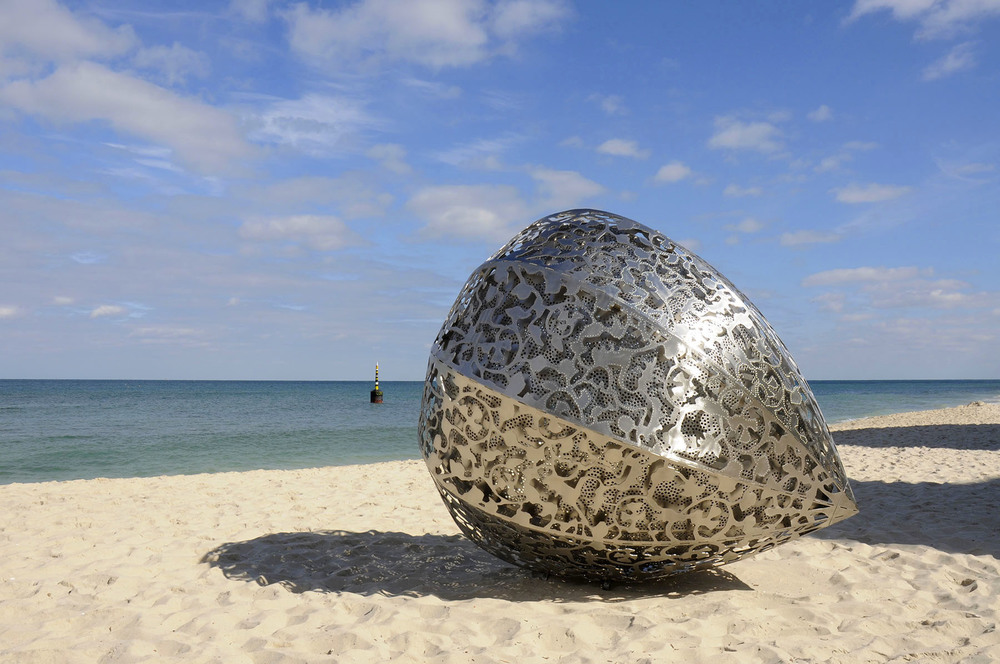 Specialist Metal Fabrication
Since 1984 Acorn has been using our expert skills to fabricate metal projects using our state-of-the-art equipment to develop products that both impress our clients and locals. 'Bulb' was no exception. Constructed using 316-grade steel allowing the artwork to be highly resistant to corrosion, pivotal in Western Australia's harsh heat and wind. Bulb's uniquely shaped holes and divots were punched and cut using Acorn's CNC turrets and benders. Acorn's CNC turret was able to penetrate the metal at a high speed and accuracy enabling the project to have a quality result. Acorn's bending machinery which is capable of bending and shaping metal in a precise manner across many different applications – was used to give the Bulb its unique curvature and shape that makes it so striking to the eye.
Quality in Design and Construction
The unique project that was undertaken back in 2010 was something Acorn Metal took great pride in completing. The quality of the work and the amazing design of the artist are testament to the fact that one of the sculptures can still be viewed today in the Perth Cultural Centre.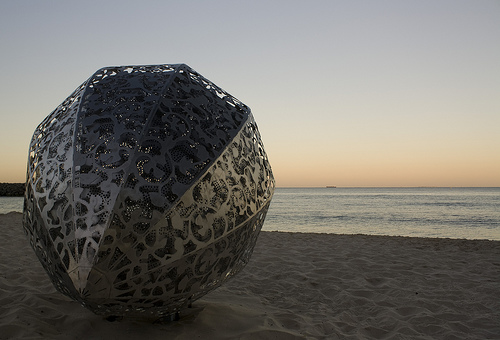 Contact Acorn Metal today to discuss how we can make your project a reality using our CNC machinery utilising our cost-effective methods. Acorn's turret punching machines are available for a diverse range of applications and can be utilised to make your project a reality.