Bring Any Design To Life with Acorn Metals 3D Perforation Design Software Image2Punch
Image2Punch is an innovative software suite that facilitates the digitally controlled perforation of sheet metal to create stunning perforated designs. The Image2Punch design software is used in conjunction with our high-grade machines to produce an almost limitless selection of possible metal designs.
Image2Punch uses CAD data that you provide to us or that we generate during the prototyping stages. Based on this data our machines will precisely punch shapes in sheet metal to create custom perforated patterns. Common perforation techniques can often only create uniform patterns. Image2Punch software allows you to create virtually any design you can think of including complex patterns and shapes and even faces!
Some of the applications of Perforation Design with Image2Punch include:
Architectural products
Agricultural equipment
Cabinet-making products
Signage and advertisement projects
Lighting decoration and art image sculpturing
Metal cladding imaging
Decorative and artistic perforated pattern partitions and screens
From metal furniture to decorative metalwork, perforation design using Image2Punch can provide some stunning results. Combined with the accuracy and quality of our machinery, designs created through Image2Punch will exceed your expectations in both the quality of the final product of finish and aesthetic appeal.
Contact us today to find out more about this exciting and innovative product, and discover just how effective it can be. Give us a call and discover for yourself why our customers return to us again and again for all their perforation design and other metal fabrication and manufacturing requirements.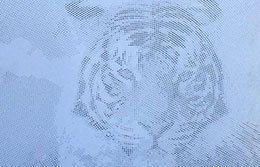 Call us now on 08 9248 8888 for a free no-obligation quote.