Make Any Design A Reality With Our Custom Fabrication Services
Custom metalwork and fabrication is the process of creating unique metal products that are tailored to meet the specific specifications supplied to us. WIth any project we use a combination of precise designing and engineering, to produce high-quality, functional, and aesthetically pleasing custom metal products.
Our custom metal fabrication specialists have access to a massive range of sophisticated equipment making the custom fabrication possibilities endless. We have worked on a variety of bespoke custom metalwork projects for customers like; screens for indoor and outdoor applications, unique fire pits for personal use, both large and small ventilation and filters for building projects, and all types of baffles. Custom metalwork has an important part to play in the vital industrial sectors of WA, and we have the skills to create parts for agricultural, mining or other industrial equipment, no matter the detail or scale required.
The first step in custom metalwork and fabrication is the design process. This involves working closely with the client to understand the exact scope and desires for the final product. The design team will use this information to create detailed 3D models in our innovative CAD software Image2Punch that accurately represent the client's vision.
Once the design has been finalized, the fabrication process begins. This involves selecting the appropriate materials, such as steel, aluminum, or copper, and cutting and shaping them to the desired specifications. This process can be done manually, using traditional tools and techniques, or with the help of computer-controlled machinery, such as CNC machines.
The custom metal fabrication process can also involve welding, bending, and joining the metal components together to create the final product. This requires skilled craftsmen who are experienced in working with a variety of metals and techniques.
Custom metalwork and fabrication can be used for a variety of applications. For example, in the automotive industry, custom metalwork is often used to create unique car parts or accessories that are not available on the market. In the architectural industry, custom metalwork is used to create ornate metal features for buildings, such as gates, railings, and sculptures.
Custom metalwork and fabrication also has applications in the industrial sector. For example, metal fabrication can be used to create parts and equipment for manufacturing processes or machinery. This requires precise measurements and a thorough understanding of the manufacturing process.
One of the advantages of custom metalwork and fabrication is that it allows clients to create unique products that are tailored to meet their specific requirements. This can be especially useful for businesses that require specialised equipment or parts that are not readily available on the market.
Another advantage of custom metalwork and fabrication is that it allows for a high level of customization and flexibility. Clients can work closely with the design team to make changes and adjustments to the product as needed, ensuring that it meets their exact specifications.
We have worked with a range of clients to create high-end custom metal art. Here are some examples of our work: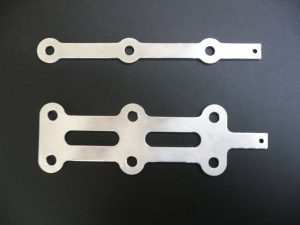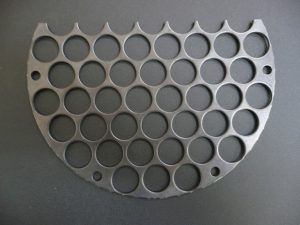 Custom metalwork and fabrication is a highly skilled and specialised process so If you're looking to create a custom metal product, consider working with a team of experienced professionals who can help bring your vision to life.