Magnificent Metal Fabrication is Stunning by Day, Incredible by Night
Collaborating with a well-recognised Perth-based artist, Acorn Metal was involved in the construction of the unique artwork titled 'From One to the Other', located at Willeton Senior High School in Perth's South East.
Superb During Day, Inlighting At Night
During the day the unique art installation offers an amazing and unique greeting to both students and teachers upon their arrival at the school, and its appearance is something to behold. Through the use of RGB LED lights which can be changed to represent different colours, the artwork lights up, utilising the unique metal framework to offer an amazing experience.
Remarkable Representation
The artwork, which comprises two main structures, both an elongated and smaller one is designed to represent the start of a water droplet, and its end, with both structures, separated across the main footpath, conceptually representing the connection between students and teachers when it comes to learning. Each drop was fabricated in the studio and comprises thousands of specially located holes in an artistic fashion to allow light to shine through them at different angles and at night allowing the artwork to be seen in a totally different form during the day.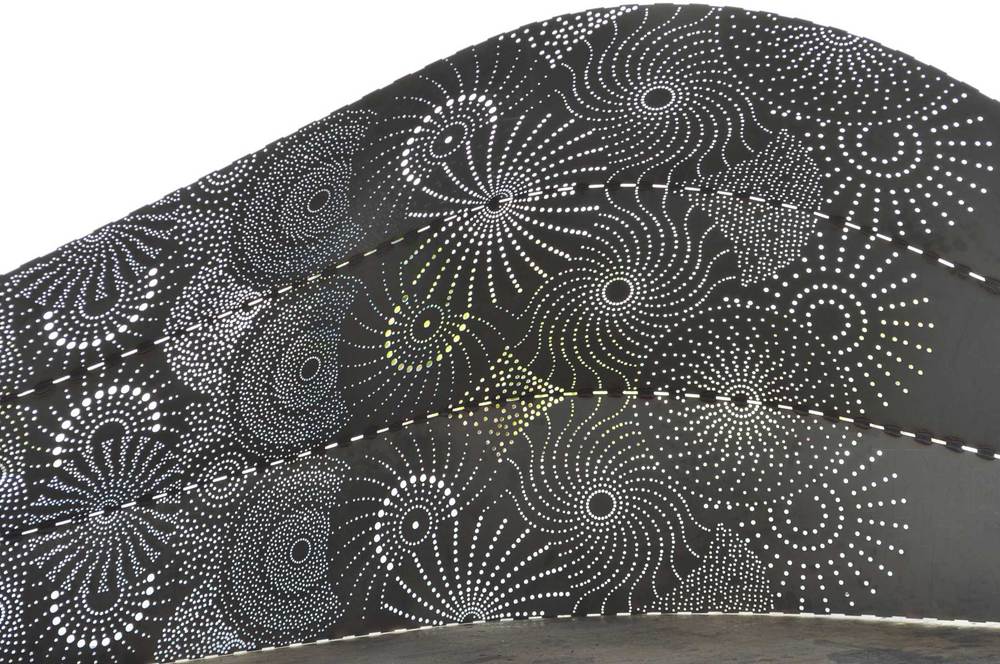 Specially Fabricated and Constructed
Both structures were constructed using Acorn's high-speed CNC punching turret and benders before then requiring additional rolling and forming before the pieces were final assembled to resemble the artwork seen today. Acorn's CNC machine is capable of many things including punching, nibbling and embossing on a wide range of metal sheets.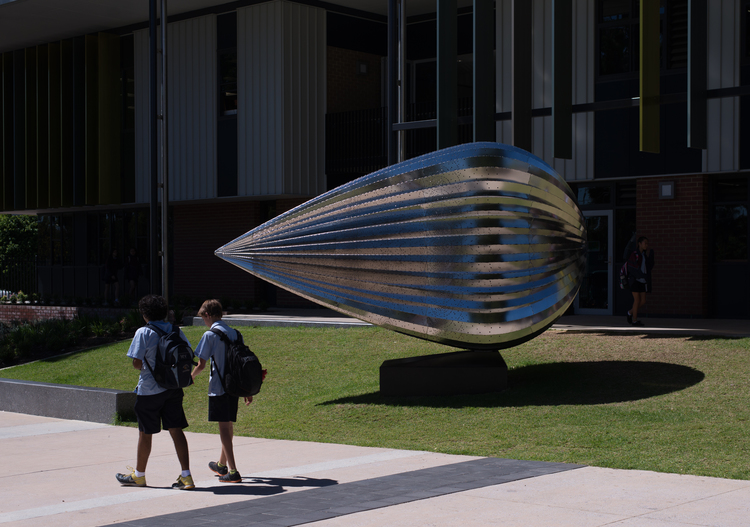 The distinctive installation which was constructed in 2014 and installed in 2015 is an example of the dedication and determination the team at Acorn Metal strives to utilise with every project they deliver, whether that be in construction, or the fabrication of unique pieces of art such as 'From One to the Other'. The amazing display is available for all to see, and is something we urge you to go and check out next time you are in South East Perth.