We are delighted to announce that we have recently finished building an extension to our already large workshop. These facilities, based in Malaga in the Perth suburbs, are designed to house state-of-the-art equipment to provide our customers with expert metal services.
The new area has added a whopping 200 square metres which has allowed us to bring in even more machines than we already have, as well as give us extra undercover storage space.
We're really excited about this development as it allows our team of metal experts to put their talents to even better use and give our customers next-level results!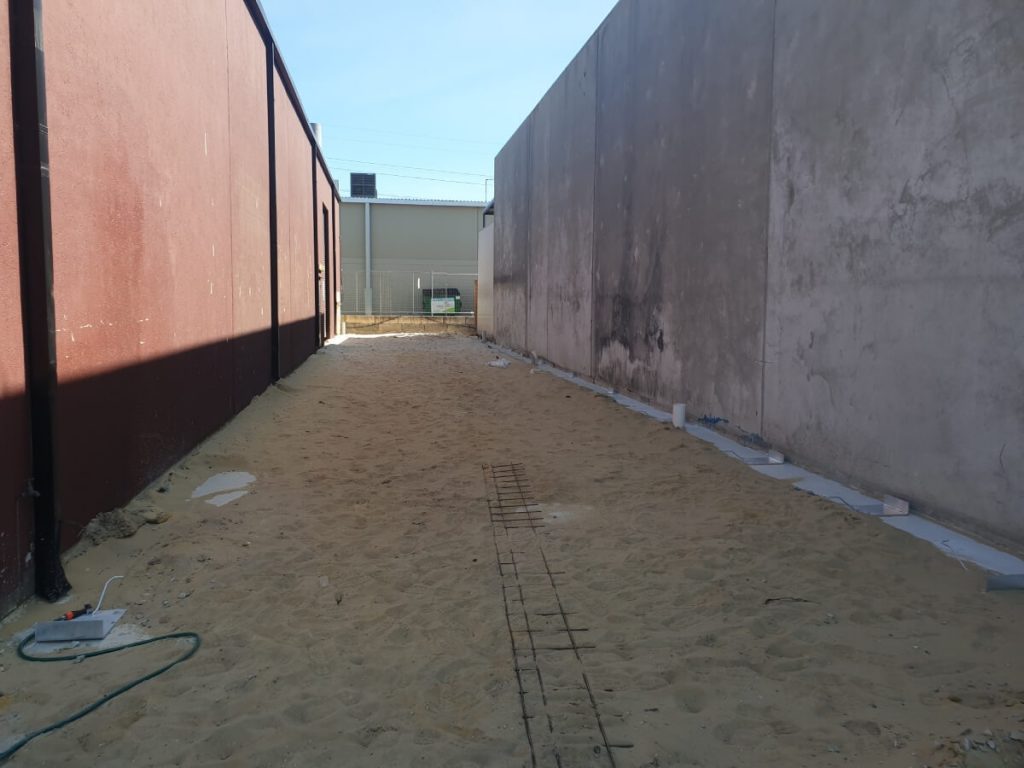 Workshop facilities
The Acorn Metal workshop in Malaga houses some formidable machinery of all shapes and sizes. We've spent quite a bit of time and money building up our collection of these mechanical beasts so we can offer all our customers top quality results in a whole range of metal fabrication areas. For example, we have turret punchers, fastener inserters, controlled benders, formers, grinders, and de-burring machines.
These machines let us work quickly and with top results, but they take up a lot of room! We decided to extend the workshop 6 meters out on the right-hand side, turning what used to be a carpark and storage area into a covered space to house even more large scale machinery.
This extra space means we can work on multiple bigger projects at the same time, letting our experienced team easily tackle all your custom metal fabrication projects. They are familiar working with a broad range of materials, from aluminium and zinc, to galvanised iron, and stainless and mild steel.
Customer return
Customer satisfaction is king to us here at Acorn Metal, which is why it was an obvious choice for us to spend 8 weeks building this extension onto our existing workshop. What it means for our customers is faster return on projects, the ability for us to work smoother and easier on projects with large, repetitive production runs, and really an overall improved quality of service.
We're truly a team of hard workers who love plugging away on our massive machines, so we were excited to have more space to work on the big projects you send our way.
We've been going since 1984, and are proud to be a locally owned and operated family business that is able to create a massive range of custom perforated sheet metal designs. It's our bread and butter, and by focusing on getting in the highest quality machinery we're making sure we can put all our tried and tested approaches to best use.
One of the things we are proudest of is how many return customers we have, and that's honestly down to working with solid machines that provide consistent accurate results.
Acorn Metal Products
The team here at Acorn Metal is highly skilled, and every person contributes to the combined wealth of experience we have to offer. We invest in the latest and greatest technology in order to give our customers innovative metal fabrication services, as well as create all kinds of custom perforated sheet metal designs. Our big machines (safe in our new extension!) can do long lengths, and we have the modern solution for you be it folding, bending, grinding or punching.
Read more about what Acorn Metal products and services are available for you, or speak to an expert team member today on 08 9248 888 to discuss your requirements and arrange a free quote.