When it comes to the provision of expert metal services at competitive prices, there is only one logical choice in the Perth area. Here at Acorn Metal Products, we are the metal services experts in every sense of the word. From perforating and punching to bending and highly precise fabrication, we have the expertise and hi-tech equipment to deal with them all.
Thanks to our extensive investment in the most modern equipment, and our number one asset – our experienced and dedicated team – our shaping and fabricating facilities are virtually limitless. When you have worked in the industry as long as we have, we know that the accumulated experience and expertise of our skilled craftsmen is one of our most valuable assets.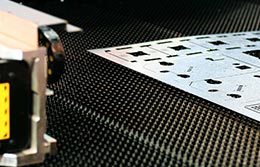 Metal services to the finest tolerances
Through the utilisation of the latest CNC and Image2punch technologies, we have placed ourselves at the forefront of the industry in terms of both our innovative design and accuracy. Our clients are assured of the finest machining tolerances in all aspects of the products that we manufacture on their behalf.
Our services and capabilities include:
Metal perforating
Flue manufacturing
Custom metal work and prototyping
CNC turret punching
CNC bending
CNC controlled de-coiler
Surface finishing
Fastener insertion
Tool grinding
Metal lock forming
Metal rolling
Metal crimping
Image2Punch
We also provide the following services:
Guillotining
3 metre x 5mm Aluminium
3 metre x 3mm Mild and Stainless Steel
Outside Processing
General repetitive sheet metal manufacturing, including washers, channels, angles, brackets, top hats, shelving, perforating, etc., to customers requirements
Painting / Powder Coating
Hi-temp painting and powder coating for in-house production only
We are the logical choice for a diverse range of metal working disciplines that will consistently produce the results that you need.
Call us now on 08 9248 8888 to discuss how our metal services can work for you.