Metal fabrication – the process of cutting, bending, punching and other methods of manipulating metal to create a metal structure or other product – is required to progress many modern projects and industries including aerospace, agriculture, automotive, construction, mining, transportation and a whole host of others.
There are tonnes of options in Western Australia when it comes to metal fabrication. Because of this, it can be extremely difficult to decide which one to use for your project. So, if you're overwhelmed and inundated with choices the following article will be perfect for you. In it, we will discuss several different tips that, if you follow, will ensure you get the most out of your money and the final result you desire.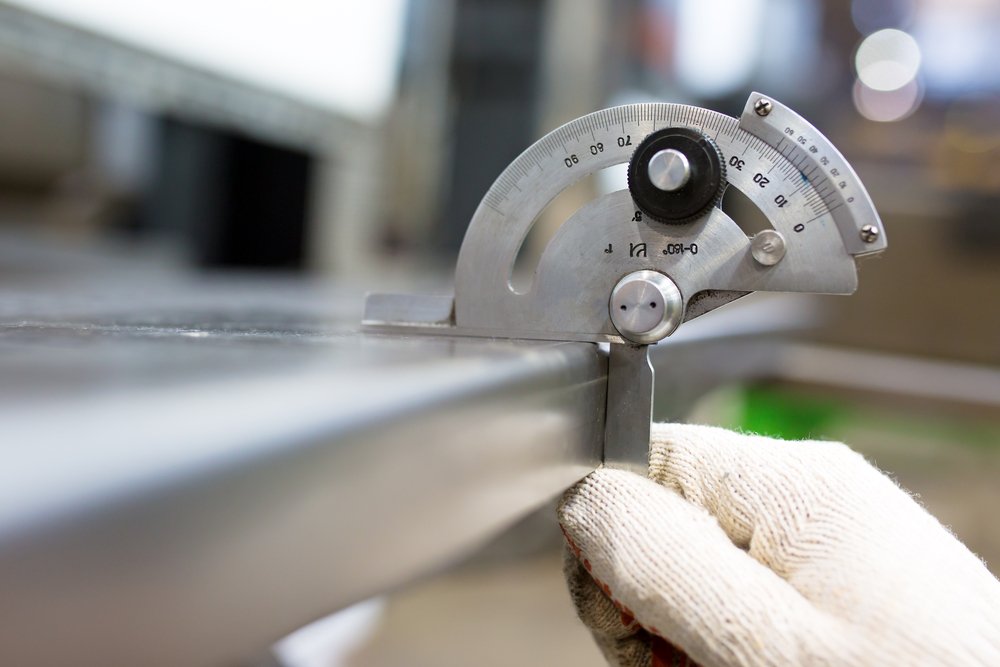 Capabilities and Equipment
No two metal fabrication companies are the same, that's why a great place to start is to simply ask what the metal fabrication company in question can and cannot do for you. Some metal fabricators have a wide range of capabilities while others may specialise in a particular method or material (examples could include steel fabrication, aluminium fabrication, copper or brass metal fabrication etc).
Researching a metal fabricator's equipment and capabilities is a must when trying to get your project completed. Looking through their website is one of the first things you should do. Do they manufacture flues or have repetitive sheet metal perforating machines? How advanced or outdated are these machines? Do they provide sheet metal bending or spinning services via targeted CNC Machinery? Do they have 3D Image 2 Punch technology for bringing creative and unique designs to life? Acorn Metal does all of this and more! 
Previous Work
Metal fabrication is an industry that requires a vast amount of specialist knowledge and technical skill, so the more experience a metal fabrication company and its employees have, the better. Googling customer reviews is also a must. While this may seem obvious, it is something that can often be overlooked. It only takes a few moments to check a company's reviews on their Google Business Profile or to see if they have any positive testimonials on their website.
Another essential tip for choosing the best metal fabricator is to look at previous projects they have undertaken. Fabricators who take on big projects are typically more reliable and efficient. You can also decide based on the aesthetic appeal of the final products a fabricator produces. Here at Acorn Metal, we are very transparent about all of the projects we complete. For example, take a look at one of our most recent projects for Humphrey Homes!
Finishes
What kind of finishes does your desired metal fabricator offer? Check if they offer finishes with their fabrication services. Here at Acorn Metal, we take every product from start to finish offering powder coating and metal painting services so you are guaranteed a beautifully finished product.  
Safe Work Processes
This one may be difficult to perceive from the outside, but where you can always select a metal fabricator that takes the necessary safety precautions during all stages of the fabrication process.
This includes displaying the relevant safety signage, training and educating its employees on current safe work practices, wearing personal protective equipment at all times and performing regular equipment inspection and maintenance to ensure they continue to perform as intended.
Location
Location is another important factor when selecting the right metal fabrication company. It is important to support local companies as they will have strict Australian standards which they must adhere to as well as will employ local workers. The location also matters as product delivery time and cost will be something else for you to consider in your decision.
Price
There are plenty of companies that overcharge and try to take advantage of customers who don't know any better. To avoid this your best option is to get multiple quotes from metal fabricators you're interested in. This will help you gauge what is a reasonable price for the metal fabrication service you're seeking. Outrageously cheap quotes can also be an indication of poor workmanship and shortcuts.
Since our establishment in 1984, Acorn Metal Products in Malaga has been providing expert metal fabrication services to customers across Western Australia. You can read our customer reviews here and browse some of our previous projects on our Facebook page. Please give us a call on 08 9248 8888 or email sales@acornmetal.com.au if you would like some more information on our products and processes, or to organise metal product manufacturing for your next project.