Our qualified team at Acorn Metal Products has a great deal of experience putting together custom bespoke items for a range of applications. We can prototype practically any design and take a project from concept to completion. We'll then combine several of our services to produce a one-of-a-kind, high-quality piece finished to perfection.
We were recently tasked to create a bespoke light fitting for Russell Square Park. This was a particularly exciting installation as the lights were made to shine into the trees at night and display specific images.
Designing The Light Fitting
We started by prototyping and coming up with a concept for the light fighting. We have access to a variety of specialised equipment that we employed to help create a beautiful piece for Russell Square Park. We designed precise components in accordance with specific CAD data sent to us by the client. Each part of the design process was closely monitored to ensure that all relevant specifications were met.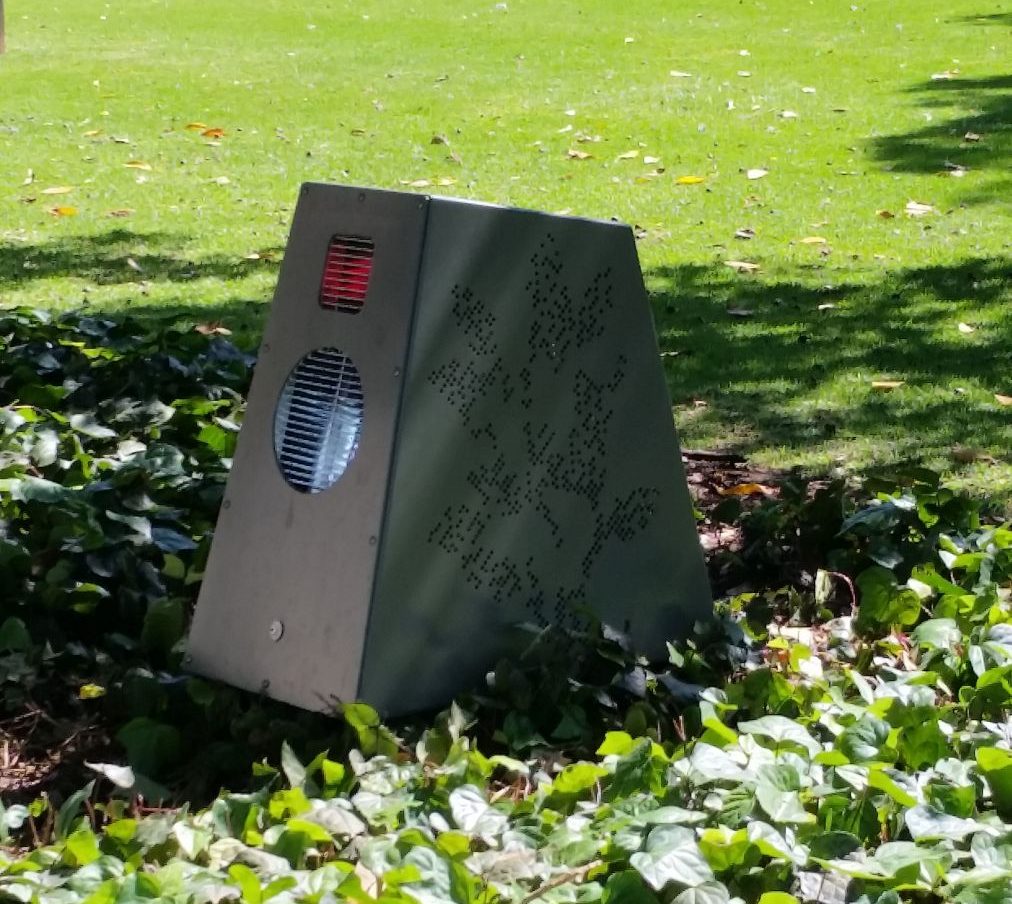 Creating The Shapes
The perforation of all the parts of the light fittings that were fabricated was the following step in the procedure. We used our CNC Turret Punching equipment to accomplish this. For precision applications, the machines provide high-speed, extremely accurate repetitive metal punching, in a cost-effective manner. We were able to create specific shapes using this perforation technique that could then be projected with a light.
Our CNC machines were also used to bend the fabricated and perforated components into the desired shapes to be projected into the trees at Russell Square Park. We accomplished these intricate bends using our special gooseneck tools. Our trained operators were able to use these machines to produce the high-quality shapes ready to be assembled and have finishings applied.
The final step in the process was to powder coat the surface of the light fighting. Here at Acorn Metal, we are dedicated to providing our clients with flawless results. Powder Coating is an effective finishing method that creates a stunning finished product. Our powder coating was melted onto the surface of the light fixtures. Once dry it hardened into a protective and attractive finish.
Setting Up the Projections
After we had created a finished light fighting to the specifications that Russell Square Park provided us it was time to install it. First and foremost the light fittings had to be positioned correctly so that the image displayed via the projection would be the right size and shape and in the right placement. After that was sorted out we had to make sure the bollards supporting the lights were tamper-proof as they are accessible to the public. They also had to be robust enough to withstand damage from weather conditions. After installation, we did run into a small issue where a fixing came loose on a few of the units but we rectified this instantly which the client was grateful for. Ultimately, once installed the nighttime visuals were amazing and the client was extremely happy.